Swimming Pool Kits Direct has been delivering quality inground pool kits for over 10 years. In this time, we've worked hard to ensure we include market-leading equipment in our inground pool packages.
We work with an Australian family business to provide premium equipment that is easy to use and durable. We don't have the cheapest pool packages on the market and we think that's a good thing. A cheap pool will come with cheap filtration equipment that won't last and that's not what we stand for.

Mineral ready equipment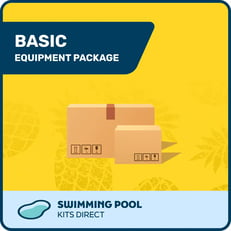 Our standard equipment package includes premium equipment that can be used for a Mineral or Salt inground pool. We include this as standard and there is no additional cost for a Mineral Pool. We can supply the correct number of bags of minerals that will be delivered with your equipment so you'll have everything ready to go (no last minute dashes to the pool shop!). (Salt and Minerals are extra).

Check out our Learning Centre for a detailed overview of our equipment. From pumps and filters to heaters and automation systems, we offer a wide range of high-quality products to enhance your pool experience. Our Learning Centre provides in-depth information on each piece of equipment, so you can make informed decisions when it comes to your pool equipment and upgrades.

Australian Made Pool Shell
All of our pool shells are manufactured in Australia in strict accordance with Australian Standard 1838:1994. Our manufacturer has over 30 years of experience and each shell has a 25 year structural warranty. The pool shell includes two return jets, a skimmer box and a hydrostatic valve.

Pump: Phoenix Rapid Flow 1.0hp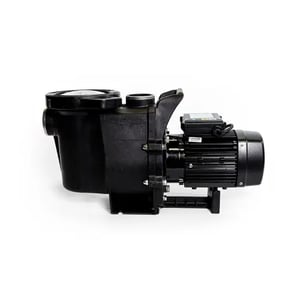 A premium pump that is so quiet you may not even notice it's running. It is rated at 61dB at a 1-metre distance. The Wet-end component is constructed from corrosion and UV-resistant engineered plastic for long operation life with built-in over-heating and overloading
protection. A Unique AC bearing technology allows for effective power delivery, resulting in an optimum flow rate for quick water turnover. The Extra-large basket allows for long intervals between cleaning.

Filter
You can choose either a Media Filter or a Cartridge Filter. A Media Filter is a great option for low maintenance and the Cartridge Filter is popular for people without mains water supply as there is no need to backwash.

Mineral Perfect Sand/Media Filter 25
The Media Filter has a specially designed "T-Lateral" system to maximise water flow for efficient filtration and backwashing. It's virtually maintenance-free, easy to use and constructed from strong corrosion and UV-resistant bobbin wound-reinforced fibreglass. A stainless steel liquid-filled pressure gauge makes it easy to see when backwashing is required.

Mineral Perfect Cartridge Filter
A compact filter that's made in Australia. This cartridge filter is a high-performance and durable filter.

Chlorinator: XT25 Series II Mineral Perfect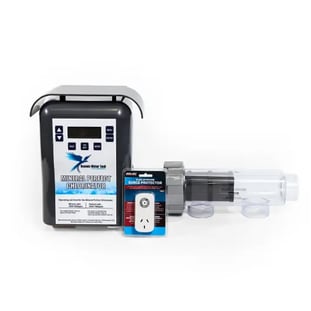 The Mineral Perfect Salt water chlorinator is designed and manufactured in Australia to suit our extreme conditions using only quality electrical components and commercial-grade cell materials. Using industry-proven technology, the Mineral Perfect embedded micro-controller delivers an intelligent and responsive system that is efficient, reliable and easy to operate.

Chemical Starter Bucket
Everything you need to get your pool set up and running. This pack includes: Buffer, Hardness Raiser, Water Clarifier, Stabiliser
Handover Kit


- CPR Chart
- Hose
- Cleaning Brush
- Vacuum Head
- Leaf Rake
- Water Testing Kit

25 year Structural Warranty on the Shell

Engineering Drawings

Delivery to your kerb is INCLUDED in the price (No hidden costs)

Optional Upgrades
Looking to take your pool to the next level with some upgrades? We offer customisable pool kits that can include a range of options such as a heater, swim jets, cover and roller, pool automation, and water features. Let us know what you're looking for, and we'll work with you to create the perfect pool package for your needs.